The best Twitter threads by TMB
All threads highlighted below were published and created by Tyllah-Chanel Hampton to help small businesses with digital marketing & e-commerce.
Follow TMB on Twitter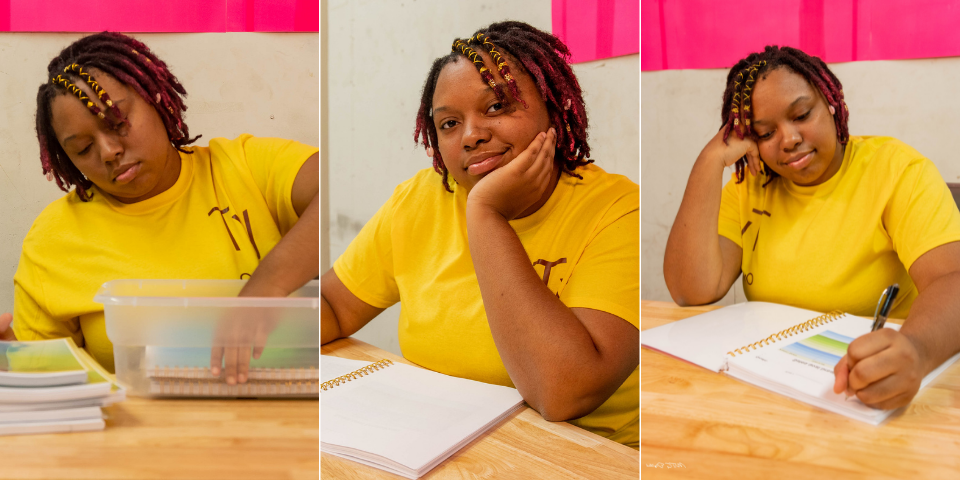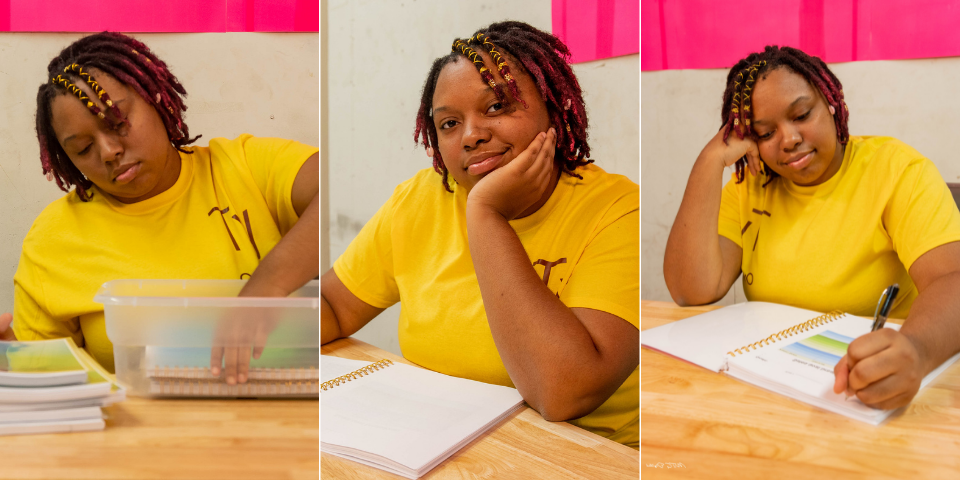 "I created every twitter thread with the pure intention of dropping free gems I wish someone would've shared with me. Every hard and beautiful lesson is amplified in threads that highlight things I wish I knew. I hope by reading and enjoying them, you find as much value as I did in sharing them over the years".


- Tyllah-Chanel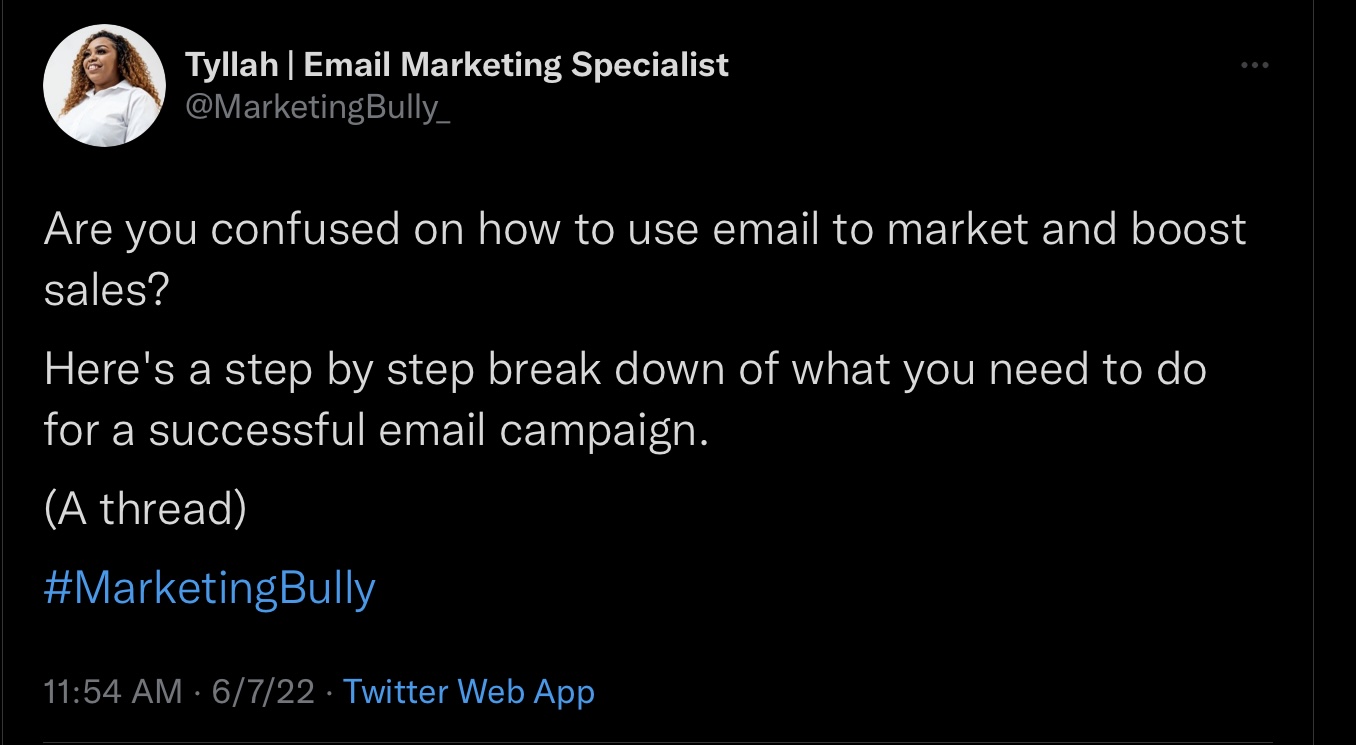 How to create email campaigns [9 steps]
This very beginner friendly breakdown explains each step you should go through when creating email campaigns. If you're confused on how to get started, this thread is perfect for you.
Read Thread
Email Marketing Twitter Threads
Small Business & Freelancing Advice threads
E-Commerce Advice, tools & Tutorials
Social media advice, strategy & Content